RF Power Snitch
The RF Power Snitch board originated from a personal need. When I started working with RF equipment to do some experiments I felt insecure about the signals I was feeding to my new toys. I searched for products and sure, there is a lot of equipment for measuring the power of RF signals. But it's either high-end and expensive or just plain overkill for my needs. Also an oscilloscope will not help with higher frequencies. I'm sure there are other products around but the Power Snitch is my take on what I needed as a simple but effective tool to feel more secure.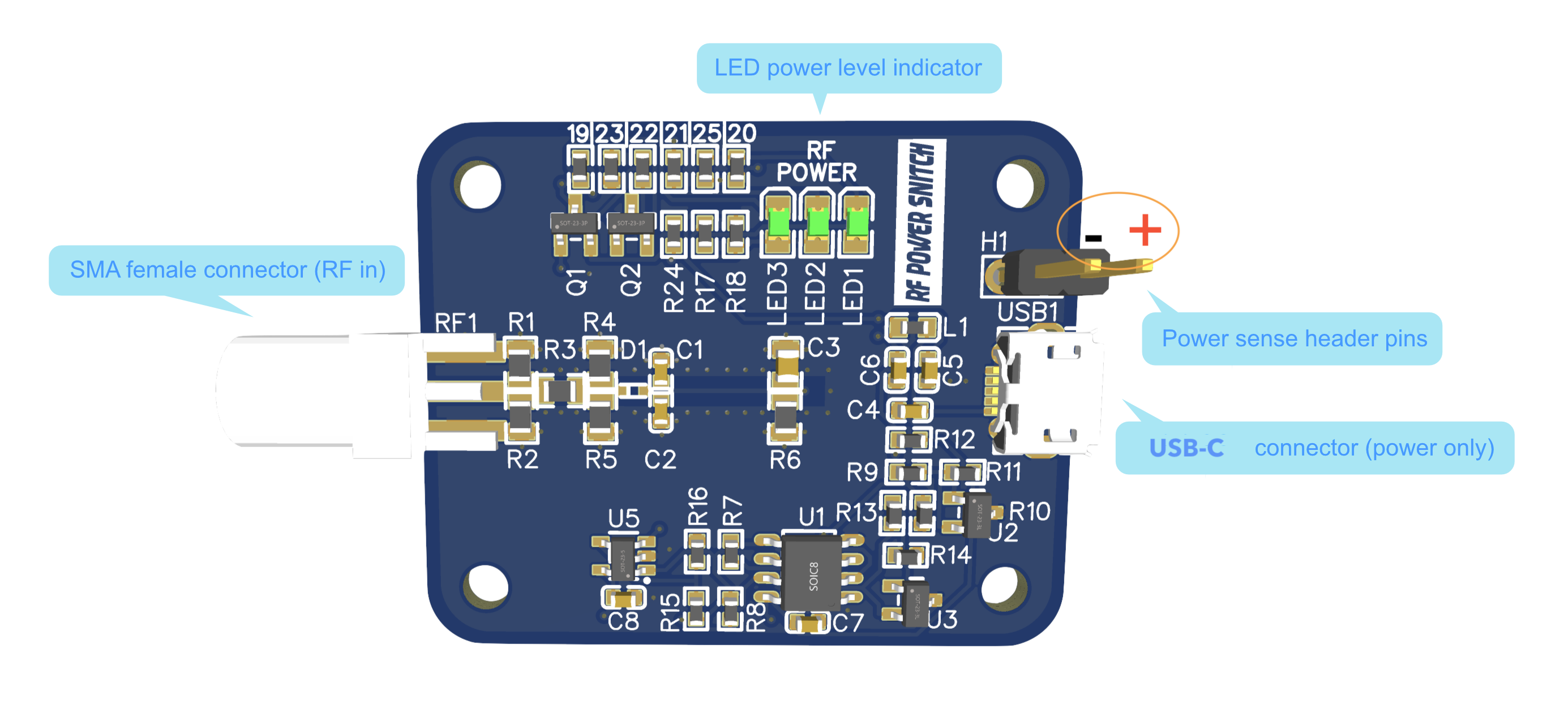 PCB layout

Specs
How it works
The RF signal first goes through a rectifier / peak detector network with a fast switching RF diode (up to about 3 GHz or so) to rectify the signal. The network provides a 50 ohm termination. The DC voltage goes to an amplifier which boosts the voltage to a practical level. This voltage can be measured using a multimeter (see header pins). The voltage is then compared with two threshold voltage references (upper and lower thresholds). The comarator signals go to a LED controlling network to light the red, green and yellow LEDs accordingly.

Block Diagram
Although the RF Power Snitch is not intended to work as a precision power meter instrument, you can of course hook up the Power Snitch to a microcontroller with an ADC and a display to have a full power meter setup (where you don't need a multimeter).
The chart below can be used to get started fine tuning (calibrating) the code for the output to a display. You would need to verify the readings using another device you trust. As you can see, the frequency of the signal will affect the readings. Also temperature has an effect. The Power Snitch has no temperature compensation. But when not holding the Power Snitch tightly or blowing warm air on it, the effects will be limited.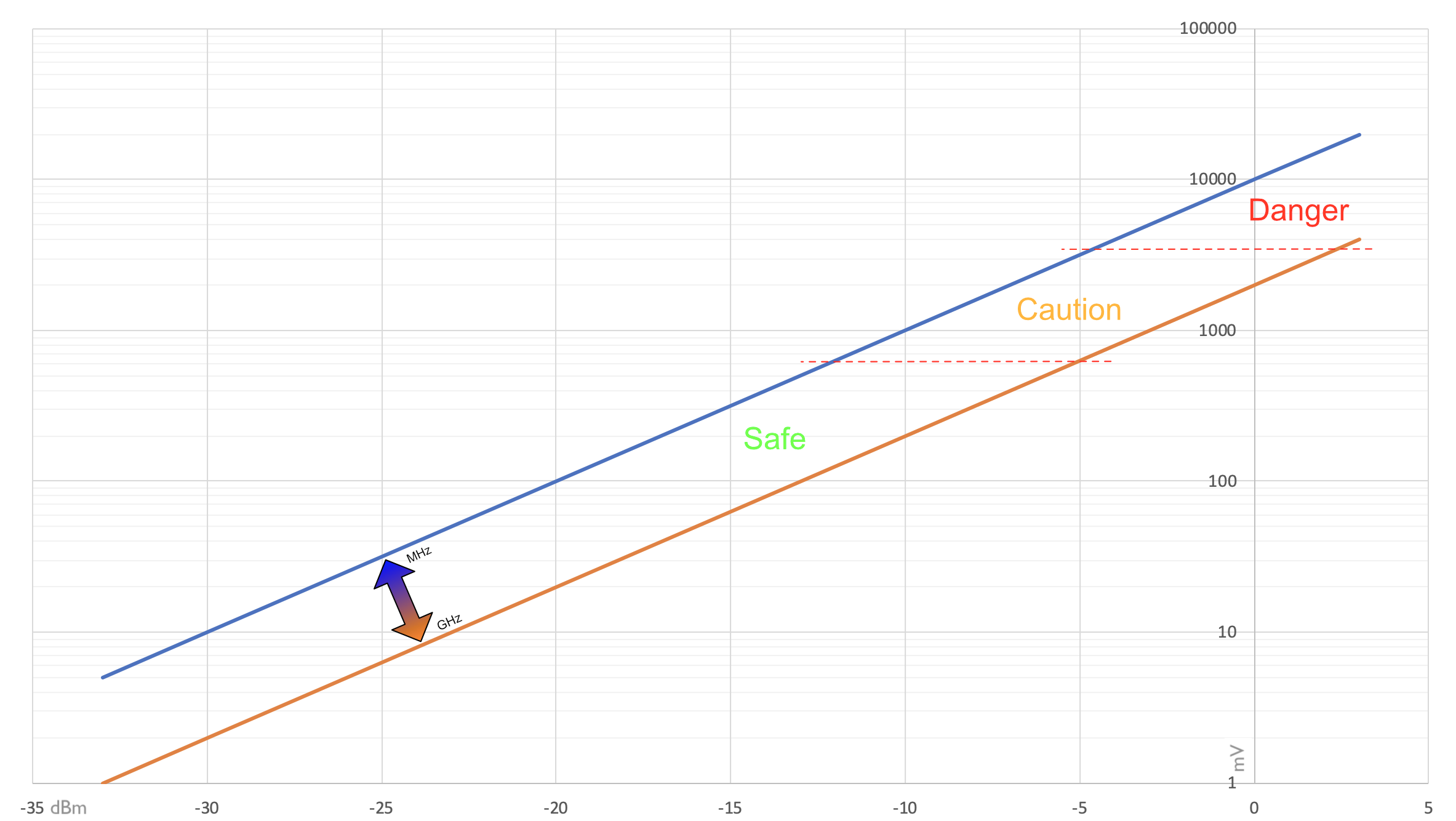 Power Graph
Disclaimer: always double check your test setup and power levels, we assume no liability as manufacturer and are not to be held responsible for any loss or damage to equipment used in combination with RF Power Snitch